commercial driver's license noun. a driver's license required to operate large or heavy vehicles. See also CDL.
the program
This course will prepare students for work in the bus driving industry. Students will be able to operate vehicles with a gross vehicle weight of 26,000 pounds or less, as long as the vehicle being towed weighs more than 10,000 pounds. The first week of class will be in-depth lecture and text which will include safety, inspections, air brakes, and the basic responsibilities of pupil transportation--as well as how to become and remain a successful school bus driver. The second week of training, students will begin hands-on/yard segment which includes straight line backing, off set left or right backing, and 90 degree alley docking. Students will earn all credentials needed to operate a school bus in the state of Michigan.
commercial driver's license (CDL-B) program
COST
$4,250 (Includes testing/licensing fees)
*Some students receive full or partial funding for this program. Please attend one of our free info sessions on Tuesdays and Thursdays at 10 AM to determine if you qualify.*
SCHEDULE
4 Weeks
Monday-Friday
1st Week - 9:00am-5:00pm
2nd, 3rd, & 4th Weeks - 7:00am-3:00pm
CAREER OPPORTUNITIES
Bus Driver

Delivery Driver
median wage
$15.75 Hourly
CREDENTIALS
Commercial Driver's License - Class B with Airbrakes

Passenger (P) and Schoolbus (S) Endorsement

Workplace Readiness/Soft Skills

First Aid/CPR License
enrollment requirements for driver training
Must be 21 years or older

Must be able to pass D.O.T. physical and drug test prior to enrollment

Must have been licensed for the past 3 years within the U.S. and possess a valid driver's license

Must have basic fundamental skills to read, write, and speak English as per F.M.C.S.R.

Must be able to understand highway traffic signs/signals

Must be able to make entries on reports/records

Must be a lawful permanent resident of the U.S. or have a current valid VISA or work permit to work in the U.S.

Must have original or certified copy of birth certificate

Must obtain a 7-year MVR with no convictions in the past 3 years of any of the following: DUI, refusal to take a chemical test, hit and run, leaving the scene of an accident, or careless/reckless driving

No more than one DUI in the past 5 years or 2 DUI's in a lifetime without getting a pre-hire letter from a carrier first
other commercial driver's license programs offered:
concrete mixer
CDL-A Construction Trucking
gravel train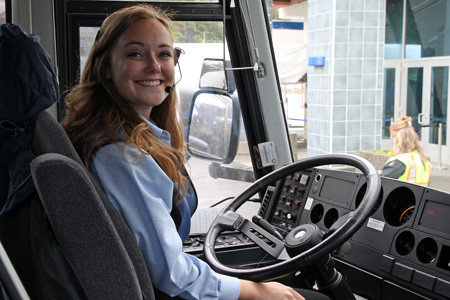 employers
Interested in helping your company grow?
Contact us to learn how we can provide you with skilled graduate drivers or specialty training for your current workforce!