Picture shows Scaffolding Training shot by Samantha Ogletree
skilled laborer noun. a labor worker who has a special skill attained through formal training and experience, a laborer who will be expected to supervise unskilled and semi-skilled workers.
the program
Detroit Training Center supplies graduates of this program with the licenses and skills required to immediately enter the workforce as a skilled construction laborer. Southeast Michigan in particular is in high demand of skilled construction laborers. We provide quality training for individuals to succeed in the workforce--in terms of both safety and construction equipment. Job placement assistance is provided with this program and it is VA-certified.
credentials
First Aid/CPR Certification
OSHA 30 Certification
Asbestos Abatement Contractor/Supervisor License
Workzone/Flagging Safety Certification
Lifting/Rigging Certification
Bobcat/Skid Steer Operator Certification
Aerial Lift Operator Certification
Trenching/Excavation Safety Certification
Scaffolding Safety Certification
schedule
6 Weeks
Monday-Friday
9:00am-5:00pm
cost
$4,500
*Some students receive full or partial funding for this program. Please attend one of our free info sessions on Tuesdays and Thursdays at 10:00am to determine if you qualify.*
median wages
$15 Hourly
$31,090 Annually
career opportunities
Construction Laborer
Construction Trade Helper
Hazardous Materials Removal Worker
Machine Operator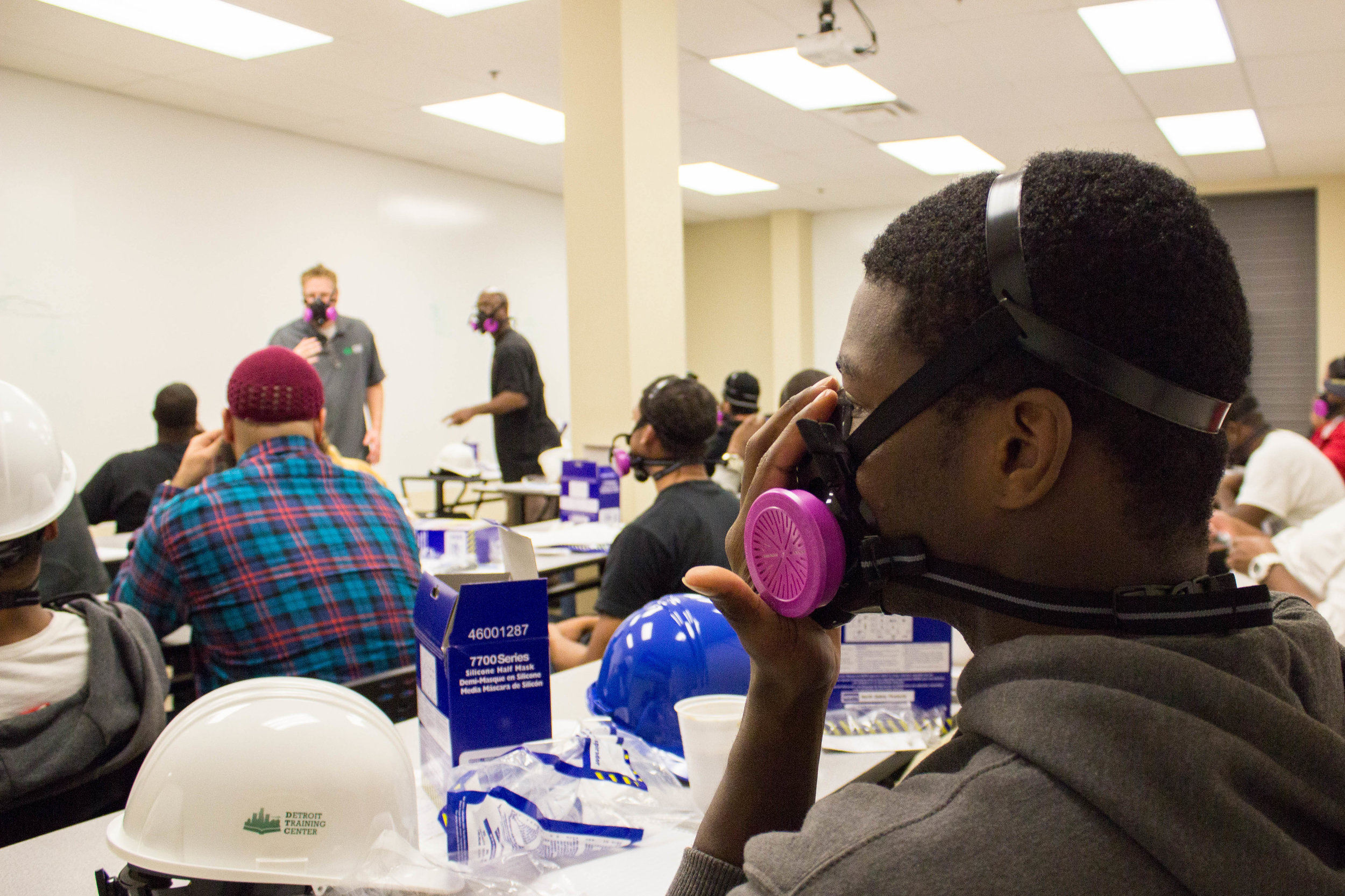 skilled construction laborer
program